HiTrach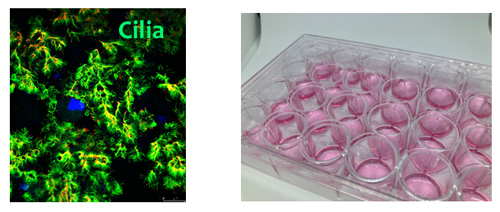 Human iPSC-derived Airway plates (cells in ALI formats)
Details

Robust recapitulation of human airway morphology as well as gene/protein expression and function (Inc. Cilia), for which functionally relevant assays can be used.
Reproduction of human airway pathologies well, including SARS-CoV-2 and flu infection and long-term inhalant/pollutant chemical exposure.
Strong epithelial barrier, which is highly advantageous for performing TEER assay.